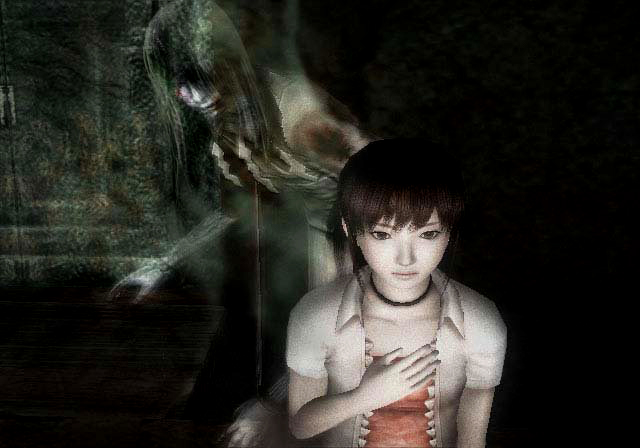 Despite what you might think, I don't spend all my time watching horror movies. I also like playing horror video games. And something a lot of people may not be aware of is the sheer number of female protagonists in really great horror games. Everybody knows Jill Valentine of the Resident Evil series, but others aren't as widely talked about and many of them are just as badass.
We know that video game movie adaptations haven't fared very well over the years. Yes, there is hope for the future with the likes of Duncan Jones' Warhammer or the Assassin's Creed film from the makers of the most recent Macbeth adaptation, but the ones we've gotten so far haven't all worked. That being said, here are my top five female horror game protagonists that deserve their own movie.
Obviously, we're ruling out those who have already appeared on screen, so no Jill Valentine, or Heather Mason of the Silent Hill series (despite the fact that those movies barely got the game plot right *grumblegrumble*). Also no characters from games that have a movie in development, no Last of Us, and none from games based on an existing property like Alien: Isolation. Why do I always set myself rules for these things? I tell myself it's more fun this way.

5. Zoey/Rochelle (Left 4 Dead)
Yes, I'm cheating by having two girls in one spot, but how can I choose? Zoey is a genre-savvy sweetheart in a pink hoody, and Rochelle is a television crew member who has just had enough of all these damn zombies. Both are ladies after my own heart.
Obviously the Left 4 Dead games aren't exactly the most plot0heavy, but maybe that's what would make it a great set-up for a movie. There would be no constraint from a set plot, just a familiar springboard to dive into good old-fashioned gooey zombie action. Not to mention how awesome some of the special infected could look on screen. They could even have the characters from both games team up, because let's face it, the boys are basically just back-up for the girls anyway.

4. Jennifer Simpson (Clock Tower)
We are really going back with this one, all the way to the Nintendo Super Famicom. Clock Tower was never officially released outside of Japan, but many fan translations exist and there are plays that can be found online.
The story follows a young girl who, along with three of her friends, is adopted to live in a large mansion. However, as is always the way with these things, there is a dark and terrible secret and they are pursued by a madman wielding a giant pair of scissors. Jennifer is possibly one of the more helpless characters on this list, being a young child, but she does have her moments. The game also has a massive Dario Argento influence and a delightful retro charm, something that, if matched with the right director, could be a lot of fun.

3. Ib (Ib)
Speaking of young children in danger…. Ib is a bit of a different game from the others on this list, being a freeware RPG maker game that you can download. Ib (pronounced "Eeb") is a nine-year-old girl who gets separated from her parents while visiting an art gallery. She's a sweet girl who then stumbles into a nightmarish world of the artist's imagination. While there, she has to face twisted monsters and fiendish puzzles as she and her friends, Gary and Mary, try to escape. There's some great potential here, with the highly colourful and occasionally childish artwork contrasting with the horror.

2. Fiona Belli (Haunting Ground)
Another Euro-horror influenced piece, but this one has a puppy!
Fiona wakes up in a mysterious castle that she has apparently inherited. She is then pursued by several stalkers who each want Fiona for their own … particular purposes. Fiona's only friend in all this is a white German Shepherd puppy named Hewie, whom you use to protect Fiona. One of the reasons this could work really well on screen is the sheer scope of the castle and the strange and creepy environments. Death traps! Alchemy! Creepy dolls! It's a great setting and, combined with the mystery, makes for an entertaining game and could, in turn, make for a very cool movie.

1. Mio and Mayu Amakura (Fatal Frame 2: Crimson Butterfly)
No hyperbole, Fatal Frame is my favourite horror game series. I got into it soon after discovering Silent Hill and was captured by its style, the way it builds the stories and the sheer mounting dread every time you have to stare down a ghost through the camera in order to fight it. I've actually had nightmares because of these games.
The reason I've chosen Mio and Mayu over Miku, the heroine of the first game, is because while the first Fatal Frame is certainly creepy, the second game brings everything to a new level. In this one, you're in a haunted town instead of a haunted mansion. The ghosts also feel a lot more threatening, and you have the extra factor of Mayu becoming slowly possessed. The bond between the sisters is also really well played out throughout the game and is simultaneously sweet and sinister. As a big J-horror fan, how could I not put this at the top?
---
This piece is part of Galloween, Cinefilles' month of all-girl horror coverage. Click the image to read more.